MEC Mountain Cross Race One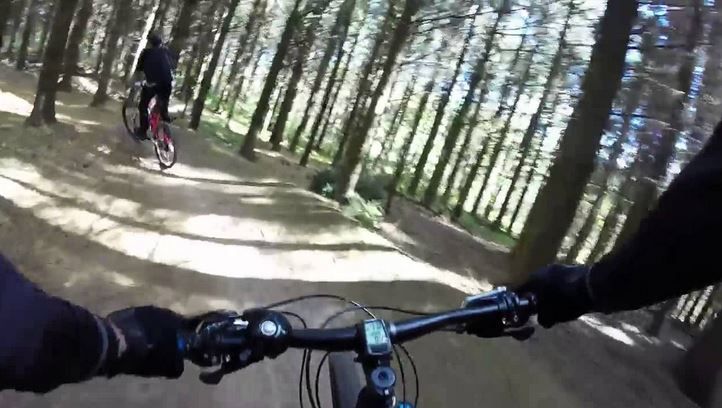 GET STOKED
Unfortunately due to all the spring rain, flooding and erosion we have decided to cancel Mountain Cross One. Please join us for the October Mountain Cross Event
What is MOUNTAIN CROSS YOU ASK? Throw all types of trail bikes into a blender and out comes an offroad bike race on a marked course like no other! Mountain Bikes, CX Bikes, Fat Bikes, Downhill Bikes, Gravel Grinders - you'll see them all here! (sorry roadies, this one isn't for you)
On the MTB trails at Christie Conservation Area, choose from 2 race distances (approx.) 4k or the more challenging 8k (Exact distances will be posted once we mark the course). We will have the course well marked in a single direction track to ensure no one goes off course!
What you need (mandatory):
a helmet! No riders may paritcipate without one
a proper, well running bike (visit the MEC Burlington Bike Shop to get your bike race ready!)
personal hydration (i.e. water bottles, camelbacks)
What you get:
a manually timed race with medals for the top 3 male and female finishers
hydration and bananas at the finish line
all the high fives you can handle!
Maps:
Course maps will be posted once the routes are confirmed.
Park Entry and Parking:
There is a non-refundable entry fee to get into the park, with loads of parking spaces available.
Washrooms:
There are public washrooms available at the pavillions in the park
Registration and Bib Pick-up:
Online registration will be open until Wednesday June 7th at 12 p.m.
Instore registration will remain open until Friday June 9th at 6 p.m.
Day of registration will be open on Race Day, June 10th, from 7:30 a.m. - 8:45 a.m.
Bib pick up is available instore from Thursday June 8th at 10 a.m. until Friday June 10th at 6 p.m. and also on Race Day from 7:30 a.m. - 8:45 a.m.
NOTICE: To help prevent theft, if you are picking up for a friend you must bring a signed photocopy of their i.d. We will also accept an email to you if you can present this upon pick-up. We will release bibs to family members of the same last name. If you pick up your packet before race day, you can by-pass the bib line when you arrive. Please pick your bib up in store if possible as this drastically decreases wait times on race day.
The MEC policy is that there are no refunds or transfers for injury, illness or failure to show up.
http://events.mec.ca/refund-policy